TEOPS home &nbsp&nbsp&nbsp Commonality &nbsp&nbsp&nbsp Activities &nbsp&nbsp&nbsp Facilities &nbsp&nbsp&nbsp Groups &nbsp&nbsp&nbsp External Links &nbsp&nbsp&nbsp Documents &nbsp&nbsp&nbsp Contact &nbsp&nbsp&nbsp
TEOPS facilities in Glasgow
Optical assembly construction facilities
Fully equipped ISO class 7 clean room, with class 3 laminar flow cabinets. Equipment includes:
Computer controlled coordinate measurement machine (DEA Global Image) with 1*0.7*0.5 m measurement volume, Renishaw probe. Accuracy <10 microns over measurement volume
Two six axis micro-manipulating Physik Instrument M-824 Hexapods
Multiple servo-controlled 1064 nm Nd:YAG light sources and associated passive and active optics and measurement devices
Hydroxide-catalysis bonding facilities
Space-qualified optical and structural adhesive facilities (two-part and UV cure)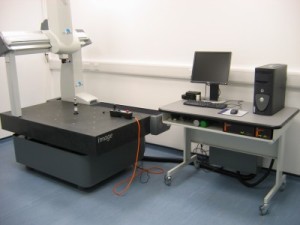 Other facilities in Glasgow are described here.
---
Page created: Adam Woodcraft
Last edited 2009-2-13 &nbsp&nbsp&nbsp Site map

&nbsp&nbsp&nbsp&nbsp&nbsp&nbsp&nbsp&nbsp

&nbsp&nbsp&nbsp&nbsp&nbsp&nbsp&nbsp&nbsp

&nbsp&nbsp&nbsp&nbsp&nbsp

&nbsp&nbsp&nbsp&nbsp&nbsp